It's been just over a week since we've met Roy, and he has changed our lives for the better. Roy has given us all the tools and help we need to get us (most importantly) our two boys on the right track. Best thing we have ever done was reaching out to Ruff Walkers. Life is about to get AWESOME for my boys.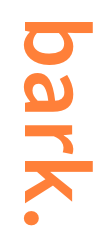 We've been struggling with our 3 year old Labrador's behaviour both on and off the lead. We invited Roy over for a chat and to meet her. Within that meeting and a 1 hour session we have a completely different dog! She can now walk in towns and pay absolutely no attention to other dogs and doesn't pull! We have a completely different dog now, thank you so much!
We met Roy for the first time yesterday evening, and I was going to wait a few days before I left a review...but I have to say, the difference in the behaviour of our boy in the space of just 24 hours is astounding. Our rescue Lurcher was has separation anxiety and is generally disobedient and barks excessively at outside noises and the TV. Roy taught us some techniques to help modify his behaviour and the results were instant. Currently, we can't leave the house at all without having a distressed dog and arriving home to destruction. The anxiety will take a bit longer to deal with, but what a difference already! I look forward to reporting back!
I cannot recommend Roy enough! At last we can see light at the end of the tunnel - thank you so much! 

Susan Isobel
After thinking no one in the world could help my little pup with travel sickness, along comes Roy with his healing hands and cures her!
We are absolutely amazed and beyond grateful that we are no longer restricted to only walking our local area!
Thank you Ruff Walkers, we will certainly be back if we have any other issues and it goes without saying that we will recommend you to all of our dog owner friends.
Utterly amazing, thank you so much.

Emma Yeoman
Stunned! Invited Roy over to look at some behavioural issues with our dog (which Roy said was down to anxiety). Within minutes we had a totally different dog, we honestly can't believe it and we've been given some useful tips which we can't wait to try. Thank you so much!
Tamsin Dunstan
After following ruff walkers for the last month or so, I finally gave them a call. It's been a week and I'm amazed. It's not just Bruno, it's also me that needs some training too. I'm delighted in his progress after 2 sessions, I look forward to seeing what comes in the future. I highly recommend ruff walkers!!
Initially used for dog walking and feeding whilst away less stressful and more economic than kennels Prompt ,efficient ,effective, trustworthy and honest ; dogs content and well exercised
Both dogs then had a behavioural session . Barking , attachment and unpredictable temperament issues . A dramatic turnaround in behaviour is evident . I have been given strategies for onward behavioural training and management . I am more confident and less stressed and my dogs are similar knowing that I am in charge . Highly recommended the services.

Helen Jane Jeremiah

Roy messaged us back in a very short time and was able to give us some useful and effective tips with our dog's (and our own!) behaviour. Ivy loved her walks and we look forward to continuing to use Roy's expert service.

After finding Ruff Walkers randomly on Facebook I cannot recommend them more! Roy popped out after my initial message to meet me and my dogs. Discussed my needs, prices and arranged a timetable. Was quite concerned as my girl is a tank and not many people feel comfortable handling bigger dogs.
On the day of her first walk, Roy and Gonul came out to collect her. They are such a lovely couple. Really chatty and pleasant.
It's great to see the GPS of your dogs walk on the business page, plus photos and videos.
Really happy with the service and more importantly feel completely confident in their ability and knowledge with dogs. A+++++ service! Thank you Mr & Mrs Ruffwalkers!!


Bek JG 
Amazing bloke very friendly and cheerful and listerns to what u say about ur dog and he is amazing with the dogs Battz is 100% happy when he knows Roy is coming to pick him up would highly recommend ruff walkers. 
Kim Unitt